---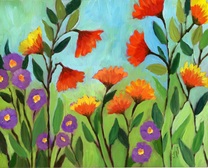 Jesus says, "If you continue in my words, then are you are really my disciples. And you shall know the truth and the truth shall make you free." John 8:31-32.

Notice freedom is a result of truth. Consider a university student who has a very, very complex math problem and he's got an assignment that he's got to turn into his professor the next day. He is in an advanced physics class. He has got to get this problem solved.

So, he starts about 8:00pm and he keeps working on the problem for quite some time. He's got a bunch of x's and y's and all kinds of mathematical symbols spread over his paper. He is working desperately to put the whole thing together. And he struggles and he struggles and he struggles. You know what happens? The guy is a slave to his problem, isn't he? And let's say he comes to the conclusion and he gets an answer and he goes back and checks his answer and it's wrong. As long as he is wrong he's still a slave.

About 3:00 in the morning, he gets an answer and he goes and checks it about five ways and it's right. He's got it! He is free, right? He was only free when he's discovered the truth. That's all. You see, freedom is a result of knowing the truth. There is no freedom apart from knowing the truth because the search goes on. A man is never liberated from the dilemma until he arrives at the solution! So, Jesus said to the Jews, "You guys are still fuddling around with the problem! You're still playing religious games! If you would listen to me, you would know the truth and the truth would set you free from the tremendous problems you have imposed on yourself by your all your laws."

The Jews said in response, "We are Abraham's seed and were never in bondage to any man! How can you say, 'We shall be made free'? We were never slaves to anybody." John 8:33. (Even their answer was forgetful and untrue. They had been slaves to the Egyptians, slaves to the Babylonians, slaves to the Greeks, and at the very time slaves to the Romans!)
Jesus didn't bother with all that history, instead he struck right at the root. He said, "Worst of all," verse 34, "truly, truly I say to you, whosoever commits sin is the slave of sin."

You are slaves to sin. As long as you sin, you sin, you sin, you never get a solution so you never get free from the bondage of sin! When the solution to sin comes, sin's power is broken, sin is forgiven, you're free. But how to solve that problem? What you need to break free is truth. But where to get truth?

Jesus said, "I am the way, the truth, and the life." Jesus is the truth --- when you find Him – you have found the solution to sin, you have found the solution to the impurity and defilement that spoils your life. Jesus can set you free.