---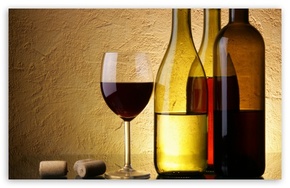 The simple answer is that the scriptures tell us it is not God's will for our lives.
Wine
is
a mocker, strong drink
is
a brawler, and whoever is led astray by it is not wise. Proverbs 20:1.
Therefore let us not sleep, as others
do,
but let us watch and be sober. 7 For those who sleep, sleep at night, and those who get drunk are drunk at night. 8 But let us who are of the day be sober, putting on the breastplate of faith and love, and
as
a helmet the hope of salvation. 9 For God did not appoint us to wrath, but to obtain salvation through our Lord Jesus Christ. 1 Thessalonians 5:6-9.
Is it really necessary to quote examples from the scriptures to demonstrate that drinking alcohol is harmful and leads to decreased physical and moral capacity? Is it not true that every day in the newspapers we read sad stories about wasted money, spousal abuse, beatings, adultery, robbery, fights, murders, car accidents, arguments and diseases of the body which were induced by drinking alcohol? Even small quantities of alcohol impair the ability to use a motor vehicle and effect brain cells. If Jesus' followers drink alcohol, what kind of example will they be for unbelievers? Will they not encourage unbelievers to continue in the ways of the world and reject the moral preparation necessary for Christ's second coming?

With this in mind you might ask Christians why they feel it is proper to drink alcohol!