---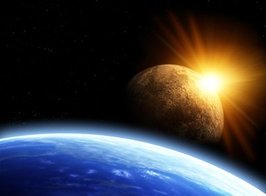 The temple sacrifices and festivals were elaborate models of the plan of salvation. Rightly understood they predicted and explained the work of the Messiah. We are thrilled to read in the New Testament how Jesus is the Passover lamb that takes away the sin of the world. He is our high priest in the heavenly sanctuary. Entire books have been written outlining the details of the sacrifices and ceremonies of the temple services and how they find fulfillment in Christ. After Jesus died on the cross, those temple sacrifices and festivals were no longer necessary. Christ had come and His sacrifice was complete. New Covenant believers ask an important question: Was the 7th-day Sabbath a part of those festivals that became obsolete when Jesus died? Many honest believers think this is true based on the texts in Colossians 2:16-17.

Colossians 2:16-17 is as follows:

So let no one judge you in food or in drink, or regarding a festival or a new moon or sabbaths, 17 which are a shadow of things to come, but the substance is of Christ. Colossians 2:16-17.

Both linguistically and contextually we can demonstrate that the Greek word translated 'sabbaths' here does not refer to the seventh-day Sabbath but to two annual feasts (Feast of Trumpets and the Day of Atonement) and to septennial sabbaths, that is, sabbatical years.

The word translated 'festival' in the passage refers specifically to the three pilgrimage feasts of Passover, Pentecost, and the Feast of Tabernacles. Thus in this verse the apostle Paul is outlining the entire system of festival and sacrifice as being a 'shadow' of things to come. Paul said that Jesus is the Messiah who was to come, and the shadow cast by Him is the sacrificial and festival system of the tabernacle. The seventh-day Sabbath however is not part of the ceremonial law. It is part of the Ten Commandments. The Ten Commandments are not transitory but permanent. In the Old Covenant the commandments were written on tables of stone. In the New Covenant, which is also the everlasting covenant, the Ten Commandments are written on the believers' hearts. This is clearly shown in the book of Hebrews:
​
"This is the covenant that I will make with them after those days, says the LORD: I will put My laws into their hearts, and in their minds I will write them," 17 then He adds, "Their sins and their lawless deeds I will remember no more." Hebrews 10:16-17.

Seventh-day Adventists are New Covenant believers. The law of Ten Commandments, including the 7th-day Sabbath, is written on our hearts. We seek to keep it in spirit and in truth.

If that is so, why do almost all commentators and translators consider the word 'sabbaths' in the text to be the 7th-day Sabbath?